Welcome to Tennessee Rush Basketball
2017 Overall Rush Record: 310-187 (27 Championships, 22 runner ups, 21 Final 4s)
2017 Overall Girls Record: 228-141 (18 Championships, 17 runner ups, 17 Final 4s)

2017 Overall Boys Record: 82-46 (9 Championships, 5 runner ups, 4 Final 4s)

2016 Overall Rush Record: 244-151 (30 championships, 17 runner ups, 18 Final 4s)

2016 Overall Girls Record:  166-115 (18 championships, 12 runner ups, 17 Final 4s)

2016 Overall Boys Record: 78-36 (12 championships, 5 runner ups, 1 Final 4s)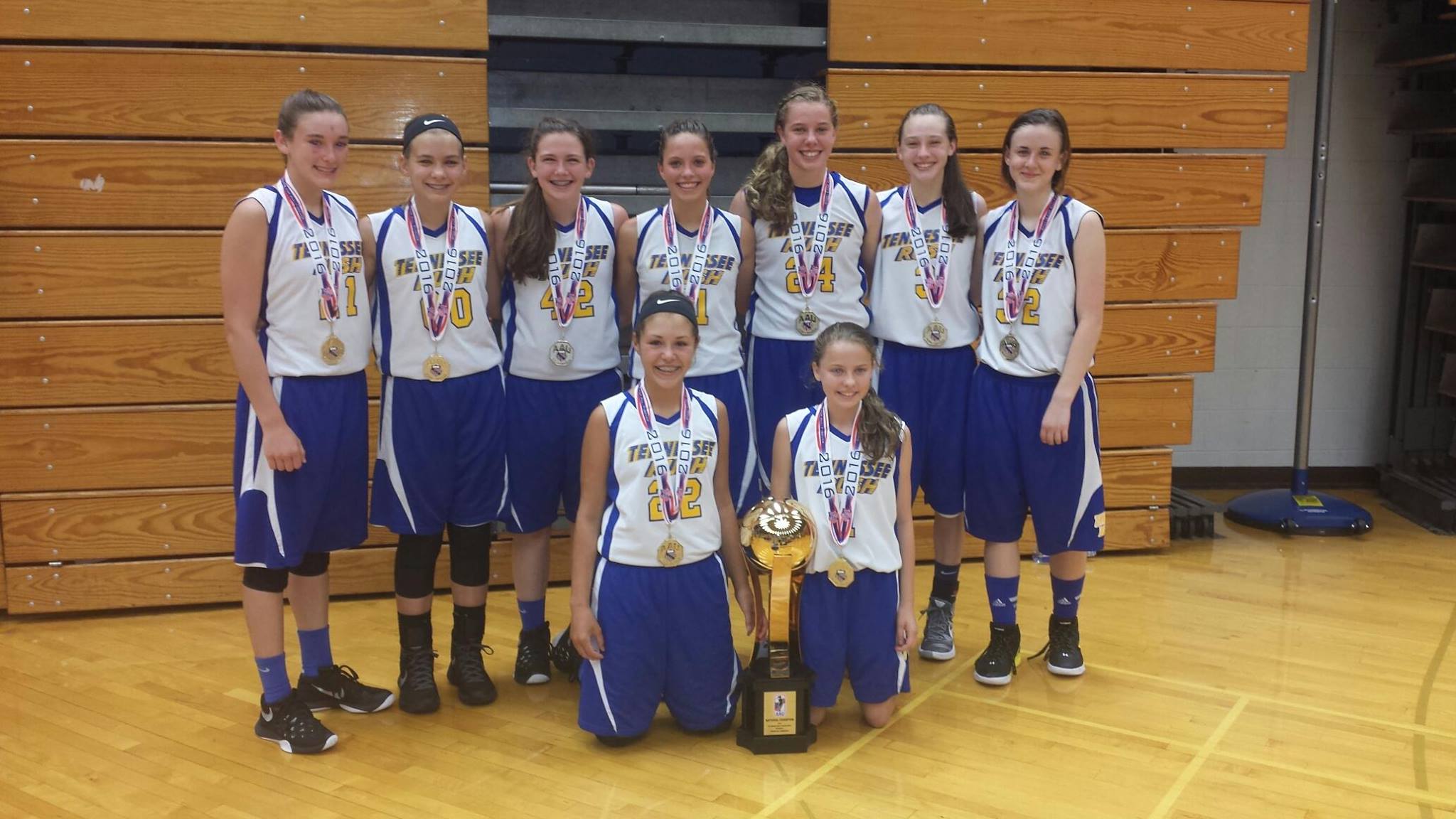 2016 7th Grade Division 2 AAU NATIONAL CHAMPIONS!!!!!!!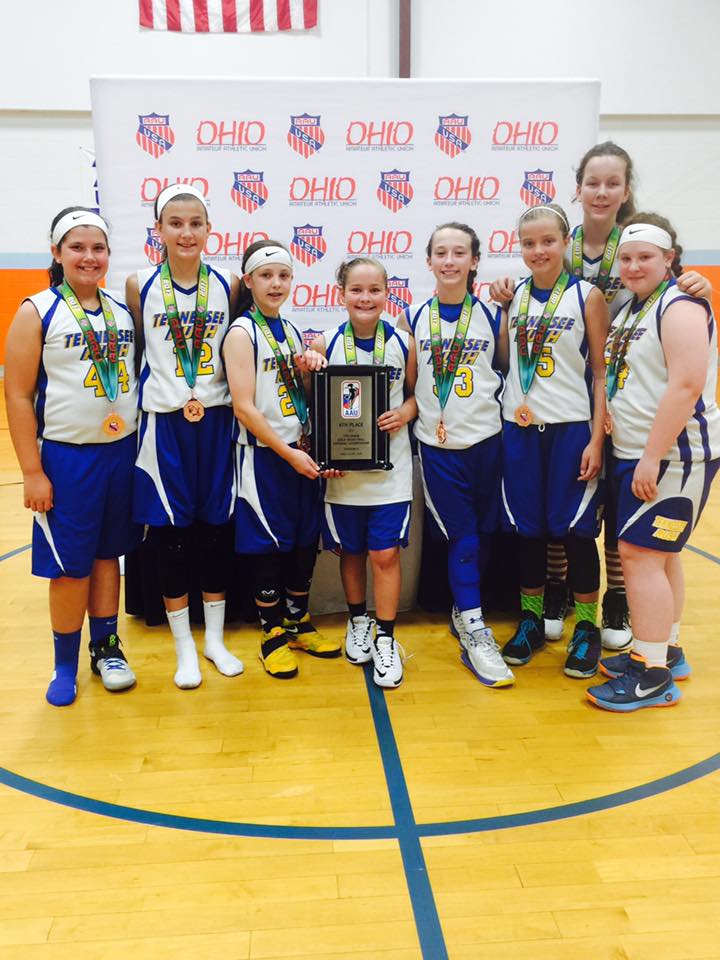 2017 5th Grade D1 Tennessee AAU Final 4, 5th Grade D2 AAU Nationals 6th Place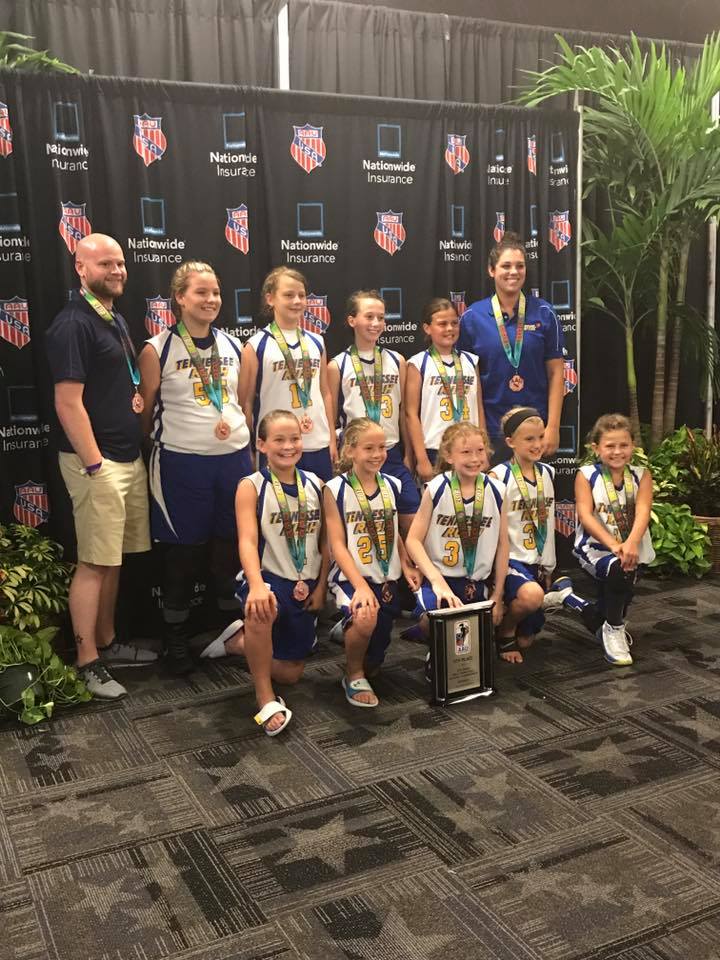 2017 4th Grade D2 AAU Nationals 5th Place
2017 8th Grade D1 Tennessee AAU Elite 8!
2017 9th Grade D1 Tennessee AAU Final 4!
2017 10th Grade D2 Tennessee AAU Final 4!
2017 11th Grade D1 Tennessee AAU State Runner Up!
Updated: July 13, 2017
The Tennessee Rush teams have closed out the year with the finish of the ATL Summer Slam event for the 11th grade girls. Many records were broken this year, some girls got their first official college offers, several teams attended national tournaments, and many memories were made. 
Special Thanks to the group pictured below: This group played their last game under the banner of Tennessee Rush this week. It has been a very bitter sweet moment for me personally as this is the first group that I started in 4th grade and took all the way through. Below is a team picture during one of our last huddles. These girls have left a legacy that will be hard to follow for all Rush players. 2 of them have been there their full 8 years, one of them 7 years, and one of them 6 years...It is incredibly sad on my part to know that come March, for the first time ever, I won't be looking forward to coaching several of these girls again. The honor has been all mine. The debt that is owed to them cannot be repaid, and the amount of respect the younger teams show to this group has been special to see. Girls, as your coach, I want to thank you for all the memories. I can't say thanks enough for the memories with each of you and your families. So again, THANK YOU!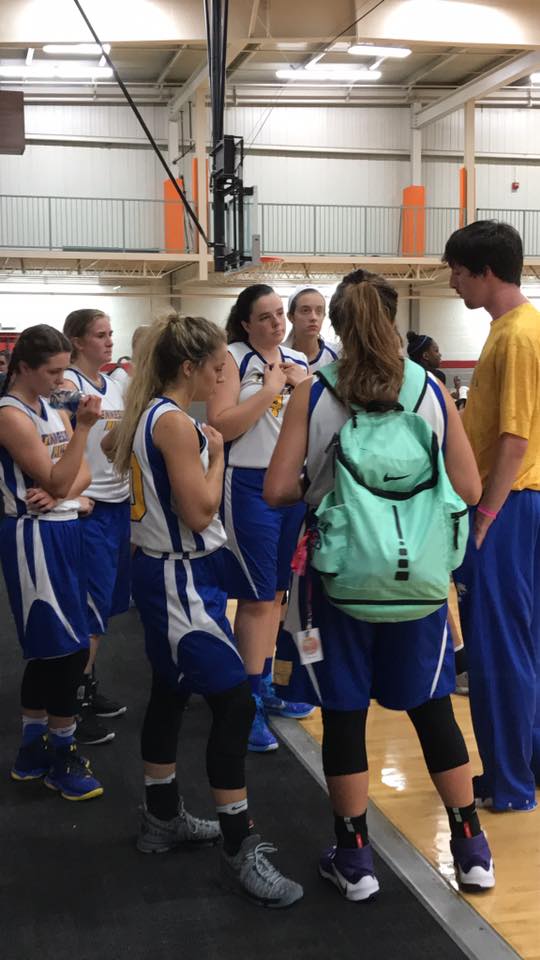 Pictured below is the 4,000th point scored by the all time leading scorer in Tennessee Rush history. She ended her Rush career with 4,037 total points. A mark that I am sure will stand for a long, long time! Maybe forever. Courtney Pritchett has impacted the Rush program far more than she knows or thinks. She is the definition of humility, the picture of hard work, and the true example of a role model. The fact that she can put a ball in a basket is simply a bonus to the type of selfless person she is. Court, congrats on yet another record breaking season!! Thank you for the years of loyalty and dedication to a program that is as much yours as anyone else's that has ever played, coached, or cheered for it. The legacy of Courtney Pritchett will live on long after you are done playing basketball, and that is the best thing that can be said of an athlete. A true role model in every way. Thank you for being the example. Thank you.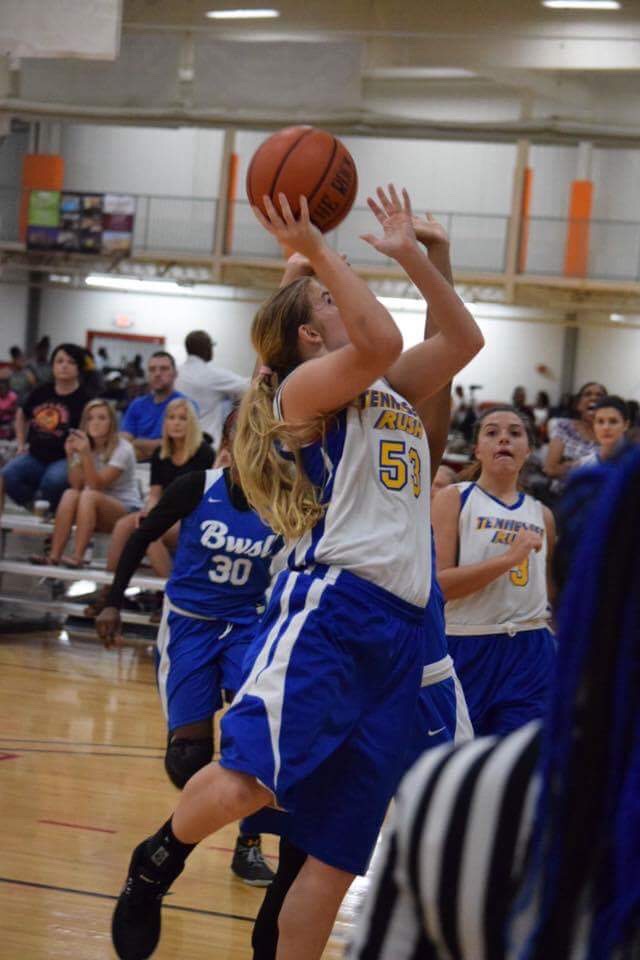 CP, once again, thanks for the memories. It has been a privilege for me all along the way.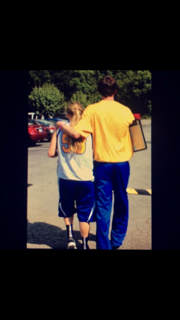 Congrats on an outstanding year to the 5th Grade Tennessee Rush Girls!!! 6th Place in the AAU D2 National Tournament in Kings Island, Ohio!! 5-2 for the week with losses to the the #2 and #5 teams in the tournament!! 
Congrats to the 4th grade Tennessee Rush girls on their 5th place finish in the AAU D2 National Tournament in Orlando, Florida! Looking forward to many years of greatness with this group of young ladies. 
Please follow our former players currently playing college basketball at the below websites: 
Lakelyn Bouldin- UTC- http://gomocs.com
Carlsey Bibb- Bryan College- http://www.bryanlions.com
Tristan McClellan- Bryan College- http://www.bryanlions.com
Abby Miller- Campbellsville University- http://campbellsvilletigers.com
Keelie Lamb- Kentucky Wesleyan- http://www.kwcpanthers.com/splash.aspx?id=splash_1...
Lindsey Phillips- Vol State- http://www.volstate.edu/basketballw/index.php
Ansley Stalcup- Lindsey Wilson College- http://www.lindseyathletics.com/SIDHelp/m/0/7/t.ph...
Abbi Buck- Trevecca Nazarene Univ.- http://www.tnutrojans.com 

Riley Masters- TN Tech Univ.- http://www.ttusports.com